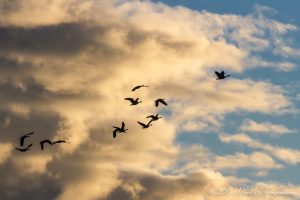 I'm sorry to share that going forward we will no longer be selling large quantities of tomato, pepper, and other spring annuals. I just can't make this work anymore without more land and a better retail situation. There are many more sources of diverse and heirloom plants now than there were when we started, though, and I think you should be able to find alternate sources now.
On a personal note, Mid Columbia Gardens is actually the third nursery enterprise that I've started since 1997. I moved back to the Tri-Cities in 2004, and by 2007 I was growing and sharing so many tomato plants that it became plain that I would need to get another business license so that I could afford to cover costs.
My goals were spelled out in the articles I wrote on this site: to encourage people to grow their own food, and to provide better alternatives to the plants that the nurseries were providing. Peppers, herbs, onions, sweet potatoes and other things joined the tomatoes, though I heard the name "Tomato Guy" a lot in those first years.
I wanted to do a lot more to get people's hands dirty and show them what was possible. I had dreams of classes and volunteer gardens and cooperative greenhouse growing and more. I chose the name Mid Columbia Gardens purposefully to encompass the revitalization of sustainable gardening I hoped to help with in the region. I worked with many different groups, served on various nonprofit boards, and was president of two of them. I spoke with city officials, WSU extension agents and Master Gardeners (of which I was a part for a time), gardening groups, and many others. I've given classes, presented at conferences, and contributed time, training, and plant material in dozens of venues. There were many good starts, but we never got enough traction with critical stakeholders like the cities, which mostly didn't want anything that smelled like urban agriculture within city boundaries (and said as much). They made it very difficult to get permitting for the activities that we wanted to do, even when we did find land we could in theory operate on.
Times change, and so do the people that make up the community and the government and organizations within it. They may be more open to such proposals than they were before. But I'm increasingly hampered by health and physical limitations, and can't do so much outreach. I'm afraid the sun is setting on this particular dream. I can't get around to all the groups like I used to. Leasing ground and greenhouse locations has required me to go far out of town, entailing a lot of time and expense for transportation. Covid finished off the last of my agreements with retailers.
When I originally started selling diverse varieties of tomato plants, there were only a half dozen types sold in local stores—all of them hybrids bred for humid growing areas. The people running the Master Gardeners made fun of me for growing sustainably, without purchasing poisons every year to pour on my soil. The City of Richland told me that the County was the proper place for farming, and that it was best done by corporations. The City of Kennewick told me it was time for their city to "grow up" and stop allowing animals and plant growing inside city limits.
Times have changed. Everyone, even Walmart, sells heirloom tomato varieties now. Costco has converted a major portion of their produce and other products to certified organic sources. And there are fine nurseries in the area selling my most popular varieties of plants. It is wonderful to see so many people growing locally-adapted and sustainable varieties (not hybrid), and growing them to share.
I think it is time for me to change direction as well. Mid Columbia Gardens was never set up to make money. I gave away as many plants as I could to good causes and priced things as low as I could while still covering expenses. I really just wanted to do some good in the world. But for the last few years the nursery has met expenses through online sales of fig trees and perennials. In the off-season I've pursued my breeding projects, growing interesting varieties of food and flowers, and raising koi and waterlilies at a slower pace. Covid hit me pretty hard, though, and has further reduced my physical capacity, sabotaging some of the money-making projects I had underway this year.
I don't know what the future holds. I'm not quite going to close the door on Mid Columbia Gardens yet, because I can't see around the corner right now. I am collecting the names of various local nurseries and individuals who will be selling open-pollinated and sustainably-produced plants this year, so that I can share recommendations with my customers. It is especially gratifying to encounter plants sales from those who once bought my plants.
It is too early to plant, yet, even for indoor seed-starting. But I wanted to let people know while it was still soon enough to place orders or make alternate plans. I will miss seeing and talking to so many people this year about their gardens and their tomato growing. It will be painfully quiet this spring after 15 years of selling plants and seeds. Be well, share much, grow exuberantly. We will meet again some day, I'm sure, in the garden.